This is a neat little device. Basically what it does is allow you to access it by your Wi-Fi connection while it's still inside of your camera! Then you use the App for both Android and Apple access the files on the unit and share them with your friends.
With the App you can upload and share the photos, videos or audio files directly to Facebook, or email through to your friends. This eliminates the need to copy your files across to your computer and then upload them separately.

The unit itself is the same size as a normal SD card, and it has a MicroSD card inside it to store the data. The rest of the space inside the unit is taken up with the Wi-Fi component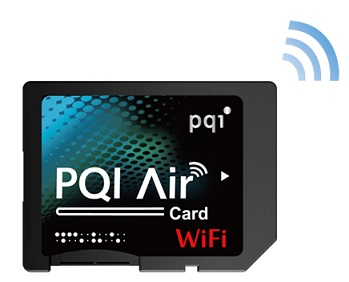 There are a few different types of this unit. Starting at 4gb Class 4, and going up to 32gb Class 10.
Click the below link to view the various options
http://www.itsdirect.com.au/com_search.php?q=pqi+air+card&dir=false&Submit=Go